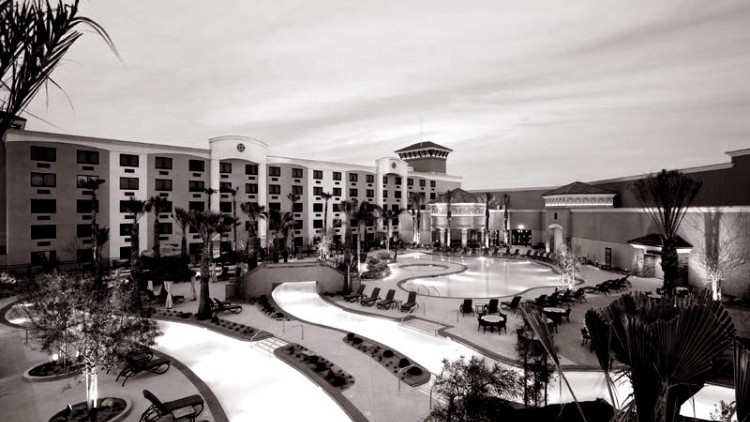 Quechan Casino Resort
PDF Version
Market: Commercial: Gaming and Hospitality
Location: Winterhaven, California
Challenge
Located in the desert adjacent to sacred Native American grounds, The 'Q' (Quechan Casino Resort) in Winterhaven, California had special building and Heating, Ventilating and Air Conditioning (HVAC) challenges. The proximity to a sacred mountain necessitated that the roof mounted equipment be hidden from view. The desert surroundings required all new roads and services be brought into the site. California Comfort Systems USA (CSUSA) was ready to meet these challenges for the 'Q.'
Solution
The CSUSA Team:
Engineered the mechanical roof mounted equipment behind parapet walls to hide it from view.
Used Building Information Modeling (BIM) software and avoided clashes between the many trades.
Routed ducting throughout the casino in tight ceiling spaces.
A Closer Look
CSUSA won this work through a competitive bid process. Prior to the bidding process, CSUSA provided pre-construction budgeting and engineering assistance for general contractor Roel Construction Company.
The $6,003,389.00 Design/Build project that CSUSA completed at the 'Q' included: variable air volume (VAV) mechanical systems, heating plants with hot water systems and boilers, and Trane® HVAC controls.
This was the first major casino expansion for the Quechan Tribe of Indians and they are proud of the results.